An Ethernet Solution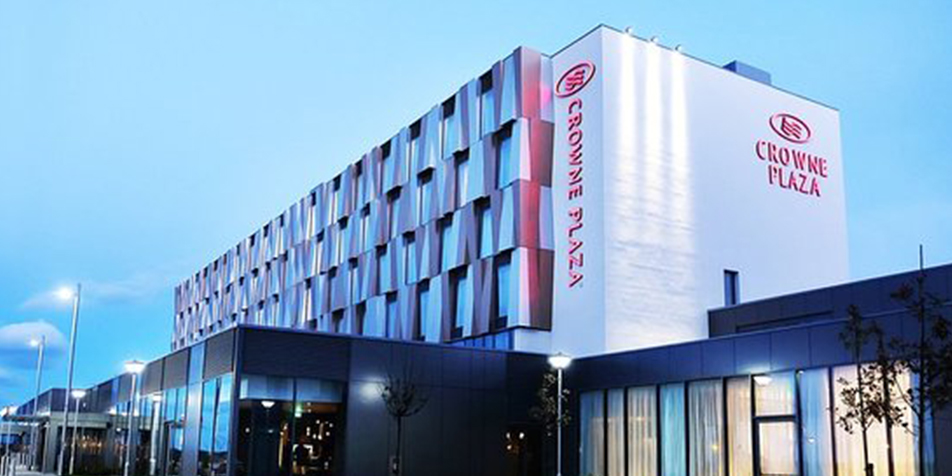 As the world of cloud technology in the corporate sector continues its rapid evolution, one of the challenges faced by businesses today is ensuring key operating platforms stay connected and nowhere is this more important than in a busy, technology driven hotel.
The Dominvs Group owns and operates side by side IHG branded sites at Aberdeen airport; a 165-bedroom Crowne Plaza and a 192-bedroom Holiday Inn Express next door.
Due to the geographic limitations of the site, an Openreach RO2 deployment was unavailable, so Micron had the challenge of emulating this solution in a hybrid manner.
To provide absolute resilience for networks across both sites, ethernet services were upgraded to deliver bespoke dual 1 Gig connections with smart resilience built in at the core. The sites have been linked by a hard-wired underground high capacity fibre, with resilient routing built into the layer 2 ISP core. If the internet connection at site 'A' fails, all services can be connected to a diversely routed circuit at site 'B' via this underground fibre link, and vice-versa. At network level all IP ranges have the intelligence to instantly transfer to an alternative available circuit, delivering seamless failover of all services, including VLAN's and VPN's.
"With this type of challenge, we're able to add so much extra value to our clients" explained Jonny White, Key Account Director at Micron. "We have some of the industry's finest network engineers meaning we can deliver in complex environments where others may struggle."
In the hotel world, even the smallest of outages can be extremely costly. This intelligent hybrid solution has left the client with absolute peace of mind that their networks will stay active 24/7, 365 for business-critical services such as WiFi, Telephony and the Hosted Oracle PMS solution.
For more information as to how our ethernet packages can help your hotel please visit https://mymicron.co.uk/leased-lines/ or speak to one of our specialists today on 01935 31888.