Flexible working between complex hotel sites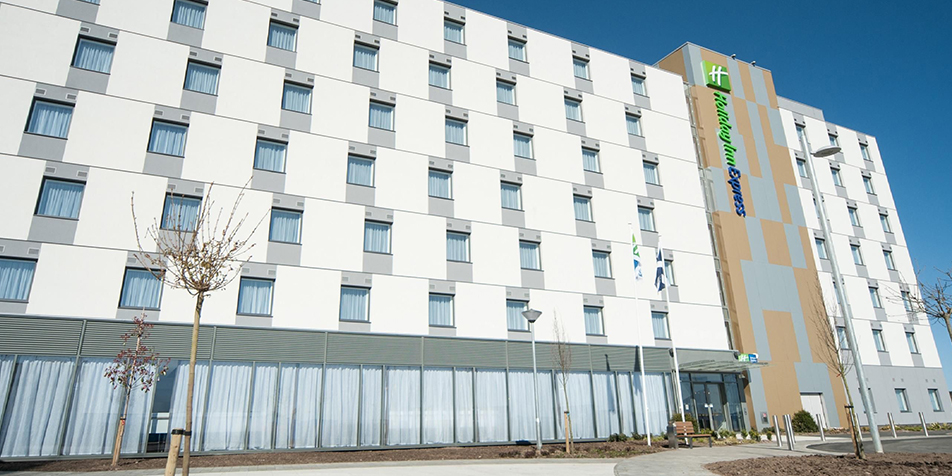 Dominvs Group is a hotels, real estate and private equity business, building and managing hotels in key locations across the UK. With a rapidly building portfolio of hotels in British cities, they work with leading hotel brands such as IHG, creating the very best branded sites in the country.
Micron first worked with Dominvs Group on their properties at Aberdeen Airport; the Crowne Plaza and Holiday Inn Express. Based on the success of these projects, Micron were appointed to continue their relationship, working with them on Holiday Inn in Manchester, named the best of it's brand in the UK.
In Aberdeen, Micron engineered a complete package, installing WiFi, telecoms and cloud connectivity services. It was important to Dominvs that separate staff and guest WiFi networks were installed, with the function for staff to roam freely between the two airport sites, remaining logged in to the WiFi network at all times.
Using a feature rich Cisco network, Dominvs receives 100% WiFi coverage across both their sites, as well as incorporating a login portal that allows them to create a unique landing page for guests, enhancing marketing opportunities. Here, they can tailor the landing pages to request email addresses or social media logins, capturing data for future marketing purposes.
Due to the size of the hotel, DECT handsets are now used by staff across the site, wireless telephones which carry calls via the WiFi rather than through a traditional phone line.
Micron's relationship with Dominvs continues to grow, with plans to work with the company on future developments including Tower Bridge's Marriott Hotel, a conversion of the Magistrates Court in London.