Posted 6th June 2019
Micron take to new heights to raise money for Julia's House
We're delighted to announce we have raised over £6,000 for Julia's House Children's Hospice, with a team of nine taking on the mighty Mt Snowdon in the early hours of 11th of May.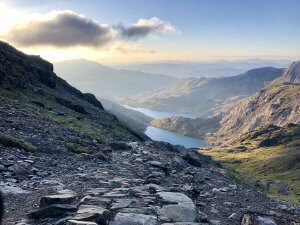 The team set off in the dark at 1:30am, aiming to reach the summit in time for sun rise, 4 hours later. Many of them trained for months in preparation and the whole company pitched in to raise awareness and sponsorship for this local charity.
Julia's House is very special children's hospice service with hospices located in Corfe Mullen, Dorset and Devizes in Wiltshire. It provides support and respite care for children with life-limiting conditions and their families. The majority of the children who are cared for by Julia's House are unlikely to live beyond the age of 18.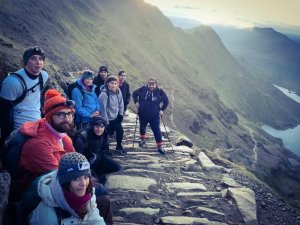 Jonny White, Key Accounts Director, Micron Communications said
'We left behind the comforts of home to make the trek, passing through the scenery, woodland and beyond the breath-taking waterfall before climbing up Mount Snowdon via The Pyge Trail. This route is one of the most popular, but it is by no means easy. We chose Julia's House because many of us at Micron have families or friends with children and we are astonished of the support they give local Dorset families – they truly are unsung heroes.'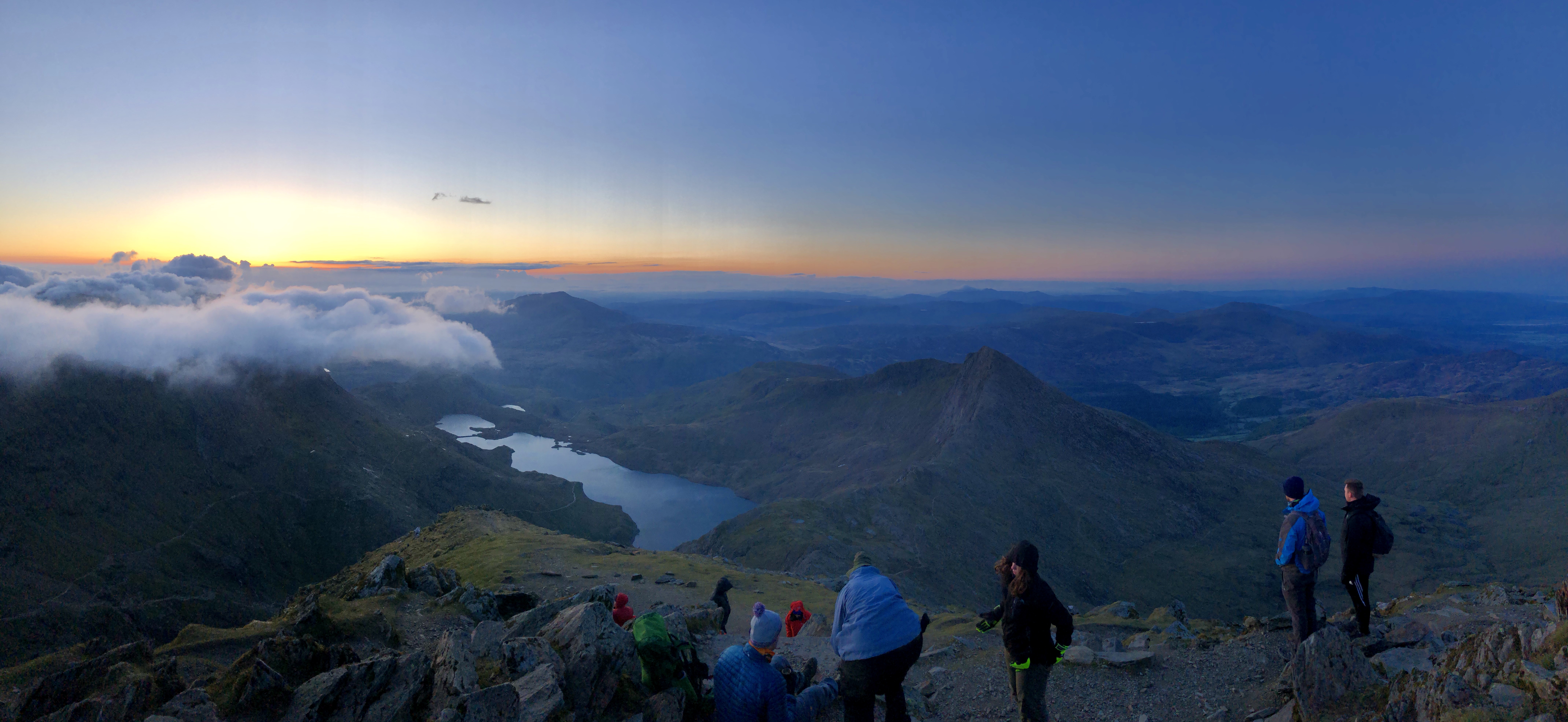 Sue Miles, Business Fundraiser, Julia's House said
'We have been blown away by Team Micron and their fantastic fundraising. The Snowdon Sunrise Climb is a really difficult challenge and they put a huge effort into training and fundraising. Every member of the team has been amazing, we can't thank them enough.  Including gift aid, they raised £6110.50 which could more than cover the cost of six week day care sessions at our hospice with five  children at each. These provide fun and wonderful care for the children and vital respite time for their parents.'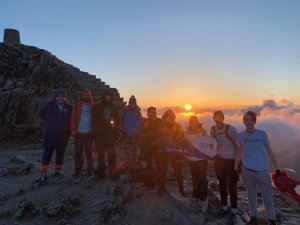 The Micron Snowdon team are made of the below..
Jonny White
Ben Marks
Gemma Hull
Billy Mant
Rebecca Lake
Chris Roddis
Jade Bailey
Dan Molyneux
Steve Mitchell
(Picture The Micron Team who climbed Snowdon with Sue Miles presenting the cheque.)
Julia's House is a local charity dedicated to supporting the families of children with life-limiting or life-threatening conditions in Dorset and Wiltshire. Many of these children require round the clock care, which has a huge impact on family life.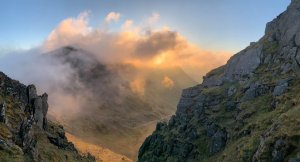 Julia's House provides bespoke care for every family it supports. Parents can choose when, where and how they receive their care – at home, in the community or at one of the charity's two hospices in Corfe Mullen and Devizes – making it a truly flexible service. Julia's House is there for the whole family, not just the sick child, providing emotional support and social opportunities for parents, grandparents and siblings to help break the cycle of anxiety and isolation that can impact family life.
This regular respite and support, plus emergency and end-of-life care, is provided completely free to families thanks to the generosity of the local community. Julia's House relies on public donations, fundraising and legacies for 95 per cent of the money needed to run its vital service. The charity currently supports 166 families across Dorset and Wiltshire and the number is rising as medical and scientific advances mean more children are being born and living longer with life-limiting  conditions. By 2022 the number of children needing the support of Julia's House is expected to have increased by 40 per cent.
The service that Julia's House provides has been rated 'outstanding' by the Care Quality Commission and the charity is a Sunday Times top 100 not-for-profit workplace.
For more information visit www.juliashouse.org